The ancestors who are also known as the pitris are the main deities ruling this asterism and worship of ancestors is also of major importance in the ancient civilizations. Bonding with ancestors in other realms and respecting them keeps the knowledge of our roots alive is what was believed by our ancestors.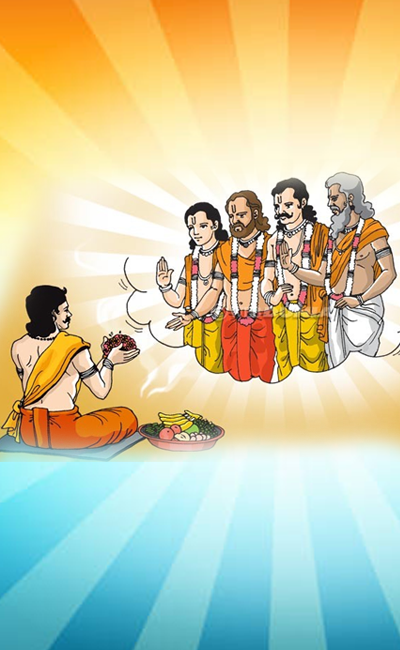 | Element | Description |
| --- | --- |
| Diety | Pitris (Manes) |
| Sounds | Ma (मा), Me (मी), Mu (मू), Me (मे) |
| Planet | Ketu |
| Colour | Ivory/ Cream |
| Gana | Rakshasha Gana (Demon) |
| Animal | Male Rat |
Introduction to Magha Nakshatra
Welcome to the Magha Nakshatra! (The Star of Power) We're excited you're here.
Lot of content about magha nakshatra arranged step by step. You can understand most common trade qualities of magha nakshatra people. But don't judge anything by just knowing birth star.
We have to look janam kundali for detailed analysis:
Prominence, Royalty, Power, Status & Honor.
Near Death Experiences & OBEs.
Pitru Dosha & Spirit Problems.
Generous
Spiritually inclined
Respectful of ancestors
Manage numerous people
Engaged with work
Hereditary diseases
Racial superiority
Egotistical
Arrogant
Powerful ruling
Respectful of traditions
Enjoys ceremony
Follows chain of command
Intelligent
Optimistic
Reliable
Respectful
Kind
Well-balanced
Compassionate
Craves attention and likes being served
Admired by many
Performs well with praise and honor
Enjoys full scale parties and a passionate love life
Arrogant
Short tempered
Egotistical
Jealous
Bitter
Disdainful
Unreachable standards
Susceptible to flattery
Resentful
Attached to material prosperity and social status
Unkind to those who do not show respect
Racial superiority
Manager
Executive
Chairmen
Administration
Royalty
Government official
Legend
Bureaucrat
Aristocrat
Lawyer
Judge
Referee
Politician
Librarian
Orator
Historian
Positions in museums
Antique dealer
Archaeologist
Genetic engineer
Researching ancient cultures
Documenting ancestry
Performer
Orator
Occultist
Nakshatra Padas
| First Pada | Second Pada | Third Pada | Fourth Pada |
| --- | --- | --- | --- |
| 00°00′ to 03°20′ (05) | 03°20′ to 06°40′ (05) | 06°40′ to 10°00′ (05) | 10°00′ to 13°20′ (05) |
| Navamsa: Aries | Navamsa: Taurs | Navamsa: Gemini | Navamsa: Cancer |
| Sound: Ma | Sound: Che | Sound: Cho | Sound: La |
| Keyword: Fortitude | Keyword: Ambition | Keyword: Knowledge | Keyword: Ritual |