Ahir Budhyana (water serpent or dragon of the deep seas. he is the god of fertility, kundalini and has a special need for seclusion. he is one of the 11 rudras and is the son of viswakarma the celestial architect), goddess lakshmi is also associated with this nakshatra.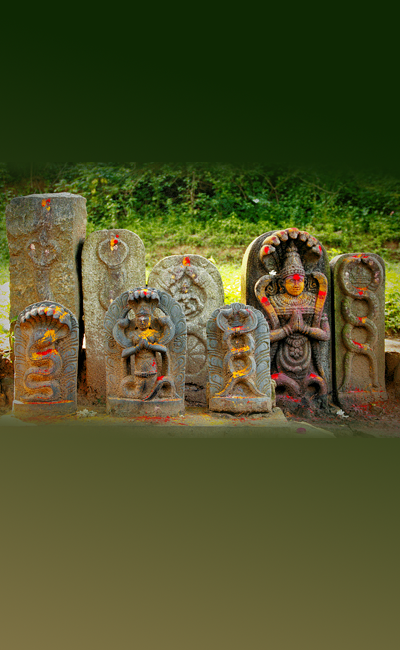 | Element | Description |
| --- | --- |
| Diety | Ahir Budhyana |
| Sounds | Du (दू), Tha (थ), Jha (झ), Jna (ञ) |
| Planet | Saturn |
| Colour | Purple |
| Gana | Manushya |
| Animal | Female Cow |
Introduction to Uttara Bhadrapada Nakshatra
Welcome to the Uttara Bhadrapada Nakshatra! (The Warrior Star) We're excited you're here.
Lot of content about uttara bhadrapada nakshatra arranged step by step. You can understand most common trade qualities of uttara bhadrapada nakshatra people. But don't judge anything by just knowing birth star.
We have to look janam kundali for detailed analysis:
Black Magic, Occult and Lechery.
Connected to Shiva Tandava, Dance.
He is the God of Fertility, Connected to Children.
Associated with Goddess Lakshmi, Rich with Money and Knowledge.
Connected to Spirituality, Temples (Deity Ahir Budhyana is the spiritual warrior).
Happy people
Eloquent speakers
Virtuous nature
Able to conquer enemies
Arrogant
Highly emotional
Financial volatility
Self-centered
Irresponsible
Inspiring speaker
Good problem-solving ability
Attractive
Disciplined
Compassionate
Strictly follows principles
Generous
Financially successful
Tends to make money on their own
Economical
Charitable
Humanitarian
Merciful
Intelligent
Benefits from children
Drawn to the unknown
Virtuous
Happy
Wise
Love for family
Self sacrificing
Benefits from gifts or inheritance
Defeats enemies
Satisfied
Service oriented
Controls anger
Marital happiness
Balanced
Provides nourishment for others
Gives advice.
Withdrawn
Unenthusiastic
Develops long-term enemies or is involved in disputes that take a long time to resolve
Over analyzes outcomes
Self-centered
Financially focused
Gossip
Lazy
Addict
Irresponsible
Highly emotional
Philosopher
Writer
Teacher
Charity work
Import or export work
Travel industry
Religious work
Astrologers
Yoga and meditation experts
Counselor
Therapist
Healer
Tantric practitioner
Monk
Musician
Jobs that require extraordinary abilities
Jobs that require little movement
Night watchmen
Doormen
Historians
Librarians
People living on inheritance
Nakshatra Padas
| First Pada | Second Pada | Third Pada | Fourth Pada |
| --- | --- | --- | --- |
| 03°20′ – 06°40′ (12) | 06°40′ – 10°00′ (12) | 10°00′ – 13°20′ (12) | 13°30′ – 16°40′ (12) |
| Navamsa: Leo | Navamsa: Virgo | Navamsa: Libra | Navamsa: Scorpio |
| Sound: Chu | Sound: Che | Sound: Cho | Sound: La |
| Keyword: Driven | Keyword: Luxury | Keyword: Sharp Mind | Keyword: Empathetic |